AMC Theatres is rolling out $20 monthly subscription plans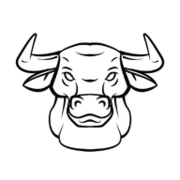 No one will shut up about disruption… and neither will we. MoviePass made headlines last year for disrupting the movie theater experience by offering a $10 monthly subscription. With MoviePass, you can see one 2D movie per day and each movie can only be viewed once. AMC Stubs A-List aims to compete directly with the original disruptor.
MoviePass on steroids… is what AMC Stubs A-List looks like. For $19.95, subscribers can see up to three movies per week – book any movie, any time, including IMAX and 3D movies (all features not available with MoviePass).
If you can't beat 'em, join 'em… except AMC could actually beat them. While AMC believes they are at a sustainable price point, many question the sustainability of MoviePass because they either break-even or lose money when a subscriber uses their service. To actually make money, the company plans to give marketers access to their subscriber base for a fee.
And since it's 2018 both companies have taken to Twitter to insult one another for all to see.