Facebook – haters gonna hate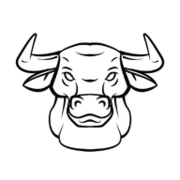 Data breach, Russian mischief, and growth concerns… and Mark Zuckerberg is laughing straight to the bank. Facebook's stock (FB) just eclipsed $200 per share for the first time in company history – up 14% in 2018. That may come as a surprise given the negative news surrounding the social media giant.
Show me the money… and that is exactly what Facebook has been doing. Analysts are expecting a revenue increase of 40% and earnings per share to grow more than 30% from a year ago. With that expectation, Wall Street is willing to forget all of that other crap – what data breach?
They also own a little app… called Instagram. And while Facebook has lost some popularity (although my 60-something year old father just proudly signed up), Instagram now has 1 billion global users. With its original Facebook platform, Instagram, WhatsApp and Messenger, Facebook is still where every advertiser and their mother wants to be.