Starbucks closing cafes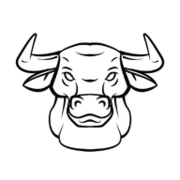 Maybe there are just too many… Starbucks (SBUX.O) locations because they seem to be on just about every corner in the city. The company's stock took a hit after they announced a lowered sales forecast and the intention to scale back growth. To accomplish this, Starbucks is planning to close more than 150 stores next year and slow down the number of licensed store openings.
Not just coffee… the company will be offering more cold beverages which are now about 50% of their business. Additionally, they will be adding new lunch items to give people a reason to come after 9 o'clock in the morning.
Down, but not out… Starbucks was down as much as 3% after-hours on Tuesday and down 6% over the last twelve months. The coffee chain hopes to play to their strengths and capitalize on customer preferences to strengthen sales.